Timeless Island Version 0.4.8 [2021,3DCG,Male protagonist,Animated]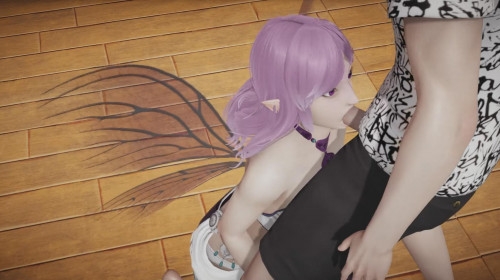 Release Year: 2021
You play for the guy who just died. Fire elemental Imira offers you a deal to find her an amulet on Timeless Island in exchange for resurrection, you agree. Timeless Island is a place that exists outside the laws of time and space. People from different eras can get there.
Changelog Version 0.4.8:
— Quest with Fiona;
— Quest with Kaiah;
— Quest with Selena and Daphne;
— Quest in Aqua's bar;
— Two short quests with Yui;
— Two scenes on the couch with Klio and Aeria;
— Shower scene with Daphne;
— Morning event with Aya, Aya's daily routine.
Release Date: 12 September 2021
Genre: Visual novel, 3DCG, Male protagonist, Animated, Big ass, Big tits, Oral sex, Handjob
Version: 0.4.8
Censorship: No
Language: English
OS: Windows
File size: 3.9 GB


If you have Premium access, you can download unlimited files