Unlimited Pleasure Version 0.4.8 [2021,Male Protagonist,Voyeurism,Masturbation]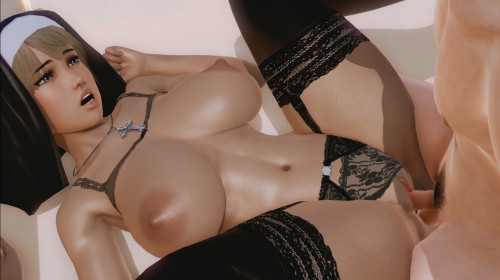 Release Year: 2021
Unlimited Pleasure is an free interactive (mix of a dating sim and visual novel) adult game about a young and sexually inexperienced guy, who just started his road to adult life journey. Follow the story of each character, develop your abilities, seduce your mom best friends, build a deep relationships with them, find your eternal love and complete ultimate goal. To taste, feel and experience everything, all pleasures of adult life! Five glorious main characters, full day/time system, first sexual experience, silly humor, several hours of gameplay and tons of hot content.
Changelog Version 0.4.8:
— Over 200 Renders;
— 25 new animations;
— Alice : First date;
— Alice : DDS;
— Alice : Love confession;
— Alice : Titjob;
— Alice : Footjob;
— Alice : Anal sex;
— New sound effects;
— New music track;
— New achievement;
— Improved animations.
Release Date: 25 September 2021
Genre: 3DCG, Male Protagonist, Big tits, Oral Sex, Masturbation, Voyeurism, Big Ass, Milf
Version: 0.4.8 + Saves
Censored: No
Language: English
OS: Windows
File size: 3.3 GB


If you have Premium access, you can download unlimited files